Welcome!
We believe in one God, the Father, the Almighty, Maker of heaven and earth!
Victory Baptist Church is a place where you will encounter spiritual truths and wrestle with questions in a safe and welcoming community. Come join in what is happening at Victory Baptist!
CLICK HERE AT 11AM ON SUNDAYS AND 7:15PM ON WEDNESDAYS TO WATCH OUR LIVE SERVICE STREAMING ON YOUTUBE!
"I was glad when they said unto me, Let us go into the house of the Lord." – Psalm 122:1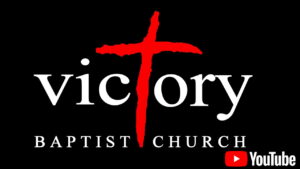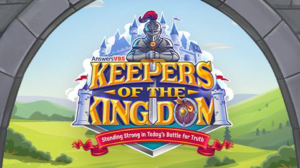 A ROYALLY FUN TIME AWAITS!


SAVE THE DATE!


JULY 16TH THRU 21ST!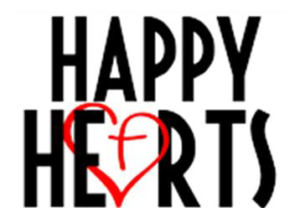 Happy Hearts (Senior Adults) meet, Monday,
June 12th at 11:00 a.m.

in the Fellowship Hall
dining room. All senior adults are invited for
fellowship, lunch, and bingo. Baked Potato
Bar and desserts are on the menu!
This Summer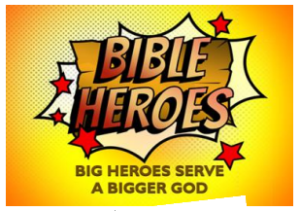 Children age 3 thru 5th grade meet at the
Fellowship Hall every Wednesday from 7-8pm to
learn about Bible Heroes and fun times!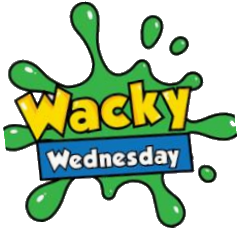 Wacky Wednesdays!
June 14th (Bounce House) Grilled Cheese
July 12th (Water Night) Pizza
August 16th (Sports Night) Hot Dogs
Will be our Wacky Wednesdays from 6:30-8:00
OUR PASTOR, REVEREND JASON BRACKIN, HIS WIFE KENDRA, SON TITUS, & DAUGHTER MIRIAM!

SERVICES!
Sunday School: Sundays at 10am!
Worship Services Sundays at 11am!
With many special processes in place to ensure our safety in congregating and following all the suggested guidelines!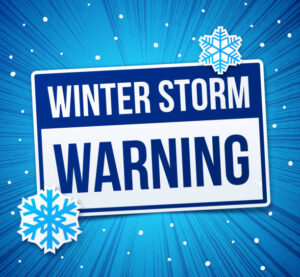 During times of inclement weather, call the church office (865-376-6906) for a recorded
announcement on cancellations.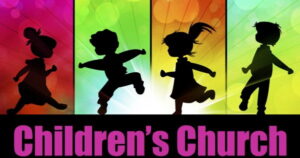 Children's Church!
3-6 year-olds will go to Children's Church after the choir is dismissed during our Sunday Morning morning services!
Wednesday Evening Services!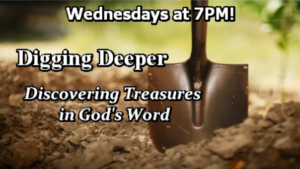 WEDNESDAY NIGHT for adults: PRAISE, PRAYER TIME, and a BIBLE STUDY at 7pm!

WEDNESDAYS AT 6PM THIS FALL!
And for teens 6th through 12th grade, we have IGNITE! Join the Zachers (Adam & Ashley) SUNDAYS at 10am & WEDNESDAYS AT 6pm!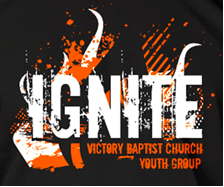 SOMETHING FOR THE WHOLE FAMILY ON WEDNESDAYS AT 6pm and 7pm!
Pastor's Points
IMPORTANCE OF GENEALOGIES

I love hearing/reading The Christmas Story! No, I'm not talking about little Ralphie and the pursuit for the official Red Ryder carbine action 200-shot range model air rifle (even though that story is a favorite of mine as well).

I am talking about the story of stories. Actually, the most important story ever told! The story of Jesus being born!
However, when reading this story I feel we leave out an important part. We don't include the genealogies found in either Matthew 1 or Luke 3. But these 32 verses are part of the Christmas story.

In fact, they are a significant enough part that God included them in our Bibles.
What does Jesus' genealogy reveal?
From a historic and prophetic standpoint, the genealogies listed in Matthew (Joseph's line) and Luke (Mary's line) confirm that Jesus was of the line of David, the nation of Abraham.
From a theological standpoint, they confirm that He became an heir of Adam, although not sharing Adam's bloodline.
But from a gospel perspective, these genealogies reveal 2 rich truths:
1) SINNERS ARE CANDIDATES FOR THE GOSPEL
Every single name listed in Jesus' genealogies, except for Jesus Himself, were sinners.
Consider just a few of these:
David – committed adultery and murder (2 Samuel 11:3–4, 14–15)
Jacob – stole his brother's birthright and blessing (Genesis 25:31; 27:36)
Isaac – lied to Abimelech (Genesis 26:6–9)
Abraham – told his wife to lie that she was his sister, not his wife (Genesis 12:10–12)
Noah – got shamefully drunk (Genesis 9:20–21)
God's love for sinners is woven into every page of Scripture – even the pages that are filled with names we sometimes struggle to pronounce.
Jesus never sinned, but He chose to be born into a sinful family. And then He chose to take our sin upon Himself.
For he hath made him to be sin for us, who knew no sin; that we might be made the righteousness of God in him. – 2 Corinthians 5:21
2) JESUS IS ABLE TO SAVE
Even the genealogies emphasize that Jesus, though He clothed Himself in human flesh, was still the Son of God.
And Jesus himself began to be about thirty years of age, being (as was supposed) the son of Joseph, which was the son of Heli, – Luke 3:23
He is man, yes. He is God, too. He is the God-man.
In the beginning was the Word, and the Word was with God, and the Word was God. – John 1:1
Thus, even in a list of 98 names (41 in Matthew and 57 in Luke) we see the gospel revealed:
We are sinners.
Christ came to die for our sins.
Are there any two more blessed truths than these?
If you happen to be reading this post and don't know Christ as your personal Saviour, you can. In fact, I would like to extend an invitation to reach out to me and discover how you can know Him.
If you do know Jesus as Saviour, would you pause a minute to marvel at the simplicity and totality of the gospel?
It isn't just briefly mentioned in the "Romans Road" verses.
It is on every page of Scripture – and is the good news for every moment of our lives.
We are sinners, but Jesus is not. And He came for us.
– Pastor Jason Brackin
Online Giving
A new and convenient way to send your Tithes, Offerings, and Gifts to support God's church and our Ministries for Him!
And remember you can still give in the offering boxes at the exits from the auditorium, or via U.S. Mail (P.O. Box 551, Kingston, TN 37763), or drop your tithes and offerings by the office (call first).
We have 23 missionary couples and two singles in far-reaching places from
Arizona to China and places in between.
They are helping us fulfill our God-given mandate to take the gospel to every nation, and we are helping them do the ministry in which God has called them.
This is only possible because of your faithfulness in giving.
Only eternity will reveal the far-reaching impact of our gifts to missions.
Weekly Worship
When and where:
SUNDAY SCHOOL at 10AM each Sunday, with assembly in the Main Auditorium and then dismissal to classes;
SUNDAY AM SERVICE

at 11AM each Sunday in the Main Auditorium

!
WEDNESDAY NIGHT WORSHIP at 7PM in the Main Auditorium;
And When School is in Session:
AWANA at 6PM in the Fellowship Hall for children and young people up to High School age; and
IGNITE! each Wednesday at 6PM in the youth area in the lower level of the Church Office (Entrance in the back) for young people 8th grade and up!
With the Advice of Federal, State, and Local Health Authorities, on how to congregate safely, our on-site Worship Services have resumed with great care taken to protect the Health and Safety of our Congregation.
However, if there is any reason for those who wish to attend to continue to delay, due to serious existing health concerns, or on your physician's advice, or simply because you are uncertain about contact at present, you can continue to view the Sunday AM services here, or on Facebook, or YouTube!
As soon as you feel you can congregate safely again, please join us for services!
"Live with J.O.Y. in your heart: Jesus, Others, and finally, Yourself."
We believe in one Lord, Jesus Christ, the only Son of God, eternally begotten of the Father, God from God, Light from Light, true God from true God, begotten, not made, of one Being with the Father.
Want To Become a Member?
We invite anyone and everyone to attend our Sunday Services
Sunday 11:00am