Welcome!

We believe in one God, the

Father

, the Almighty, maker of heaven and earth
Victory Baptist Church is a place where you will encounter spiritual truths and wrestle with questions in a safe and welcoming community. Come join in what is happening at Victory Baptist!
Online Worship Services!
May 3rd, 2020!
April 26th, 2020!
April 12th, 2020 – Easter Sunday!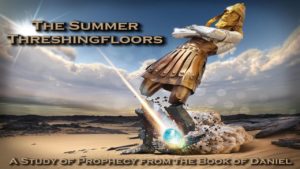 Brother Max Cronan presents "The Summer Threshingfloors – A Study of Prophecy in the Book of Daniel."
Vacation Bible School!
Details about our upcoming Vacation Bible School as they become available!
Online Giving
A new and convenient way to send your Tithes, Offerings, and Gifts to support God's church and our Ministries for Him!
During these times when we cannot gather together, this is our congregation's best opportunity to continue to support the church and all our outreach service!
When and where:
On the Advice of Federal, State, and Local Health Authorities, all of our on-site Worship Services are Currently Suspended to protect the Health and Safety of our Congregation.
However, according to Pastor Thomas:
Checking in on a neighbor—not canceled
Time alone with God—not canceled
Calling a friend—not canceled
Reading your Bible—not canceled
Quality time with your family—not canceled
Our congregation and staff are praying fervently for the wellfare of all those in our community, our nation, and the world.
As soon as we can congregate safely again, rest assured that we will do so. In the meantime we are doing all we can to arrange alternatives to congregational worship!
Our Pastor is Reverend Danny Thomas
"Live with J.O.Y. in your heart: Jesus, Others, and finally, Yourself."
We believe in one Lord, Jesus Christ, the only Son of God, eternally begotten of the Father, God from God, Light from Light, true God from true God, begotten, not made, of one Being with the Father.
Want To Become a Member?
We invite anyone and everyone to attend our Sunday Services
Sunday 11:00am