Welcome!
We believe in one God, the Father, the Almighty, Maker of heaven and earth!
Victory Baptist Church is a place where you will encounter spiritual truths and wrestle with questions in a safe and welcoming community. Come join in what is happening at Victory Baptist!
CLICK HERE AT 11AM ON SUNDAYS AND 7:15PM ON WEDNESDAYS TO WATCH OUR LIVE SERVICE STREAMING ON YOUTUBE!
"I was glad when they said unto me, Let us go into the house of the Lord." – Psalm 122:1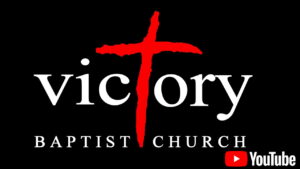 The "Reason for the Season " Christmas Missions Offering!
In the midst of giving/receiving let's not forget the One it
honors.
Who is at the top of your list?
Seven of the Missionaries we support
need funds for their ministries.
Our Mission Goal this year is to gift
So, our Christmas Missions Offering
VBC ANNUAL CHRISTMAS CARD
MISSIONS PROJECT!
Send cards, save money, and help missionaries!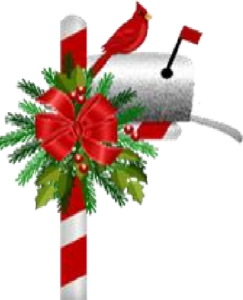 Place cards in the special card box in the foyer,
and in lieu of a first class stamp,
donate 25 cents per card in the "DONATION BOX."
(make any checks payable to Victory Baptist Church).
Cards will be distributed by our children.
The deadline is December 18th.
A directory of church names is on the table in the foyer.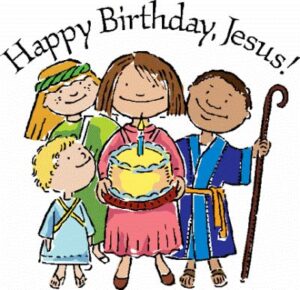 December 11th at 9:45 am. Ages 3 years to 8th
grade.
Children's Sunday School Christmas Party
will
be during Sunday School Hour at the
Fellowship Hall. Parents drop your
kids off at the Fellowship Hall
instead of their Sunday School Class Rooms.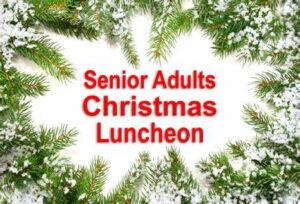 Happy Hearts Senior Adult Group meets
Monday, Dec. 12th at 11:00 am in the dining
room of the Fellowship Hall. All senior adults are invited! We will play Naughty Santa (take away game) so bring a $20 gift to participate. Everyone is
asked to bring appetizers/finger food, fruit tray or veggie tray!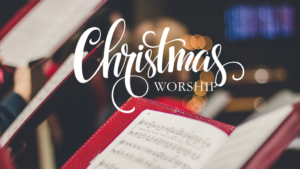 Special Christmas Music on
Sunday,
December 18
th!
Soups, Sandwiches, Finger Foods,
& desserts afterwards.
Everyone will get the traditional
fruit bag after the service.
Signup Sheet on the table in the vestibule.
SERVICES!
Sunday School: Sundays at 10am!
Worship Services Sundays at 11am!
With many special processes in place to ensure our safety in congregating and following all the suggested guidelines!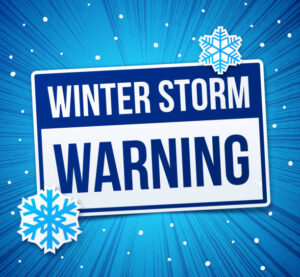 During times of inclement weather, call the church office (865-376-6906) for a recorded
announcement on cancellations.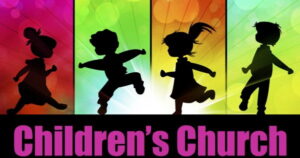 Children's Church!
3-6 year-olds will go to Children's Church after the choir is dismissed during our Sunday Morning morning services!
Wednesday Evening Services!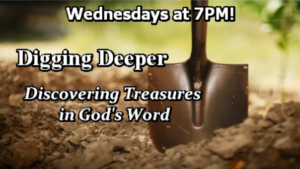 WEDNESDAY NIGHT for adults: PRAISE, PRAYER TIME, and a BIBLE STUDY at 7pm!

WEDNESDAYS AT 6PM!
And for teens 9th through 12th grade, we have IGNITE! Join the
Zachers (Adam & Ashley)
SUNDAYS at 10:00 am &
WEDNESDAYS AT 6:00 pm!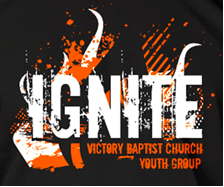 SOMETHING FOR THE WHOLE FAMILY ON WEDNESDAYS AT 6pm and 7pm!
OUR PASTOR, REVEREND JASON BRACKIN, HIS WIFE KENDRA, SON TITUS, & DAUGHTER MIRIAM!

Pastor's Points
Did you know that a Thanksgiving meal is Scriptural?
In Deuteronomy 12:7 God prescribed a time to eat with family rejoicing over God's blessings – "And there ye shall eat before the LORD your God, and ye shall rejoice in all that ye put your hand unto, ye and your households, wherein the LORD thy God hath blessed thee."
Notice five things about this "Thanksgiving Dinner."
1. There is the CALL to eat – "…ye shall eat…" Although God doesn't need to eat, He created us to eat. No matter where you go, you will find people like to eat. God is pleased with this. According to statistics, Americans will consume approximately 700 million pounds of turkey on Thanksgiving Day! Whew!
2. There is the COMPANY of the Lord – "…before the Lord…" God wants us to eat BEFORE Him! Be sure to invite Him to your Thanksgiving Dinner!
3. There is the CELEBRATION of joy – "…rejoice in all that ye put your hand unto…" How thankful we should be for hands to labor and the God-given ability to work. Being able to work and to earn a living is what enables us to celebrate. It was that way with the pilgrims and it is that way with us. They had to work hard in the fields and flocks as well as in the trades. We should think about our work in the context of God.
4. There is the COMPANIONS at the dinner – "…ye and your households…" Approximately 90% of Americans will eat Thanksgiving dinner with family! What a blessing this is when families come together to express their gratitude.
5. Most important, there is the CENTRAL FOCUS of the dinner – "wherein the Lord thy God hath blessed thee." Although the turkey will sit in the center of the table, the most important thing to remember is that God provided it. The food is symbolic of God's provision and blessing in our lives.
HAVE A HAPPY THANKSGIVING!
– Pastor Jason Brackin
Online Giving
A new and convenient way to send your Tithes, Offerings, and Gifts to support God's church and our Ministries for Him!
And remember you can still give in the offering boxes at the exits from the auditorium, or via U.S. Mail (P.O. Box 551, Kingston, TN 37763), or drop your tithes and offerings by the office (call first).
We have 23 missionary couples and two singles in far-reaching places from
Arizona to China and places in between.
They are helping us fulfill our God-given mandate to take the gospel to every nation, and we are helping them do the ministry in which God has called them.
This is only possible because of your faithfulness in giving.
Only eternity will reveal the far-reaching impact of our gifts to missions.
Weekly Worship
When and where:
SUNDAY SCHOOL at 10AM each Sunday, with assembly in the Main Auditorium and then dismissal to classes;
SUNDAY AM SERVICE

at 11AM each Sunday in the Main Auditorium

!
WEDNESDAY NIGHT WORSHIP at 7PM in the Main Auditorium;
And When School is in Session:
AWANA at 6PM in the Fellowship Hall for children and young people up to High School age; and
IGNITE! each Wednesday at 6PM in the youth area in the lower level of the Church Office (Entrance in the back) for young people 8th grade and up!
With the Advice of Federal, State, and Local Health Authorities, on how to congregate safely, our on-site Worship Services have resumed with great care taken to protect the Health and Safety of our Congregation.
However, if there is any reason for those who wish to attend to continue to delay, due to serious existing health concerns, or on your physician's advice, or simply because you are uncertain about contact at present, you can continue to view the Sunday AM services here, or on Facebook, or YouTube!
As soon as you feel you can congregate safely again, please join us for services!
"Live with J.O.Y. in your heart: Jesus, Others, and finally, Yourself."
We believe in one Lord, Jesus Christ, the only Son of God, eternally begotten of the Father, God from God, Light from Light, true God from true God, begotten, not made, of one Being with the Father.
Want To Become a Member?
We invite anyone and everyone to attend our Sunday Services
Sunday 11:00am