Welcome!

We believe in one God, the

Father

, the Almighty, maker of heaven and earth
Victory Baptist Church is a place where you will encounter spiritual truths and wrestle with questions in a safe and welcoming community. Come join in what is happening at Victory Baptist!
Online Worship Services!
October 25th, 2020!
October 18th, 2020!
October 11th, 2020!
October 4th, 2020!
September 27th, 2020!
Live Services Sundays at 11am and Wednesdays at 7pm!
With many special processes in place to ensure our safety in congregating and following all the suggested guidelines, we – praise the Lord – resumed live services, and we had quite a turnout! It was so good to see our auditorium filled with the smiling faces that make Victory such a wonderful church family!
The Sunday morning Worship Services are such a blessing, and on October 21st, we restarted our Wednesday Services!
We are now having Wednesday Night Alive! for adults, (with singing, praise and prayer time, and a very interactive Bible lesson), and for children up to high school age, we are having Wednesday Night JAM (Jesus And Me), with time for a Bible lesson, crafts, and singing all in a COVID-19 safe environment. There will currently be no food and no van or bus pickup. Both programs begin at 7:00 pm.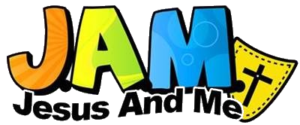 Rest assured that we will be taking every possible precaution to ensure the least risk to all those who attend!
This is a great opportunity for others in our community who haven't had a church home to join a loving and supportive church family that worships God and Our Saviour Jesus Christ, His only begotten Son, and loves and follows His Holy Word, the Bible!
We intend to continue providing access to video versions of our Sunday morning services online for those who are unable to attend in-person, here, on FaceBook, and on YouTube, as well!
Pastor Appreciation Month!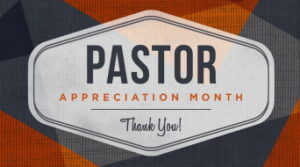 Remember that October is Pastor Appreciation Month and THIS SUNDAY, October 11th is Pastor Appreciation Day! Take time to drop Pastor Danny a card or note, or give him a call or speak to him in person at church and let him know how much he is appreciated, not this day or this month, but all year long!
And don't forget that behind every successful man is an amazing woman, so be sure to include Sister Becky in your thoughts, prayers, and messages!
Pastor's Points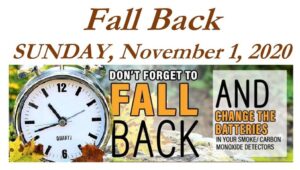 DON'T FORGET TOMORROW NIGHT (SAT) TO SET YOUR CLOCKS BACK ONE HOUR BEFORE RETIRING FOR THE NIGHT OR AT 2:00 AM WHICHEVER FITS YOUR SCHEDULE!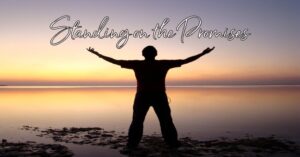 Then join us online or in person at 11:00 am for worship at Victory!
[online at Facebook or You Tube.
You can give online at those venues also. It's encripted and safe.
In time like these we need the promises of God. We need hope that goes beyond the latest article about "flattening the curve" or the latest pronouncement from some politician. More than ever we need to hear from Heaven. We begin a new sermon series, "Standing on the Promises" this Sunday morning.
Why study the promises? If we know God's promises, they give us faith to believe in the darkness and strength in the moment of temptation. If we know the promises, we find guidance to take the next step, and we gain strength to keep going when we feel like giving up.
This Sunday: "God's Answer to Temptation: You have a way out!"
10,000 blessings
Pastor T
10,000 blessings!
Pastor D
Online Giving
A new and convenient way to send your Tithes, Offerings, and Gifts to support God's church and our Ministries for Him!
During these times when we cannot gather together, this is our congregation's best opportunity to continue to support the church and all our outreach service!
When and where:
E

very Sunday at 11AM at our Church-house

!
With the Advice of Federal, State, and Local Health Authorities, on how to congregate safely, our on-site Worship Services have resumed with great care taken to protect the Health and Safety of our Congregation.
However, if there is any reason for those who wish to attend to continue to delay, due to serious existing health concerns, or on your physician's advice, or simply because you are uncertain about contact at present, you can continue to view the services here, or on Facebook, or YouTube!
Checking in on neighbors,
Spend time alone with God,
Calling friends and family,
Reading your Bible, &
Spend quality time with your family, even if it is remotely.
Please join our congregation and staff in praying fervently for the wellfare of all those in our community, our nation, and the world.
As soon as you feel you can congregate safely again, please join us for services!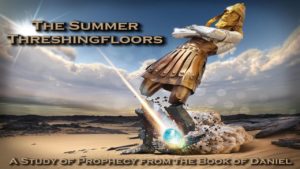 Brother Max Cronan presents "The Summer Threshingfloors – A Study of Prophecy in the Book of Daniel."
Our Pastor is Reverend Danny Thomas
"Live with J.O.Y. in your heart: Jesus, Others, and finally, Yourself."
We believe in one Lord, Jesus Christ, the only Son of God, eternally begotten of the Father, God from God, Light from Light, true God from true God, begotten, not made, of one Being with the Father.
Want To Become a Member?
We invite anyone and everyone to attend our Sunday Services
Sunday 11:00am