Welcome!
We believe in one God, the Father, the Almighty, Maker of heaven and earth!
Victory Baptist Church is a place where you will encounter spiritual truths and wrestle with questions in a safe and welcoming community. Come join in what is happening at Victory Baptist!
CLICK HERE AT 11AM ON SUNDAYS AND 7:15PM ON WEDNESDAYS TO WATCH OUR LIVE SERVICE STREAMING ON YOUTUBE!
"I was glad when they said unto me, Let us go into the house of the Lord." – Psalm 122:1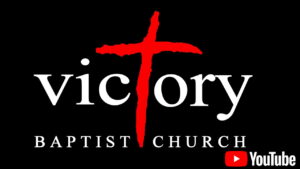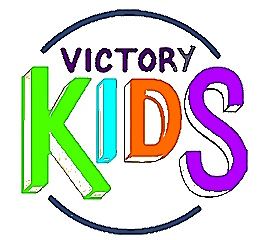 STARTS TONIGHT,
SEPTEMBER 6TH!!
AGES 3 YEARS TO EIGHTH GRADE!
CONTINUES EVERY WEDNESDAY AT 6PM
UNTIL SCHOOL LETS OUT!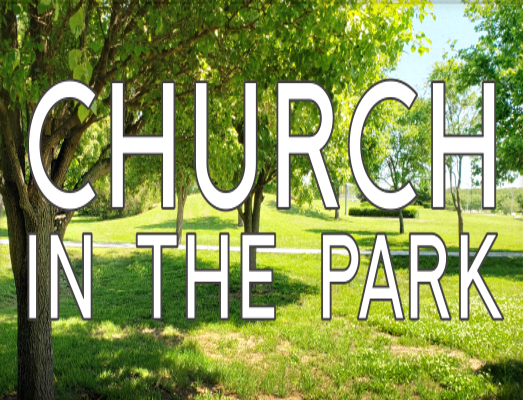 Sunday, Sept. 10th at 5 pm dinner offered to the public with worship service starting at 6:30pm. Community outreach mission. Cooking will start at 4:00 pm. Kingston City Park.
Come and invite your friends!
OUR PASTOR, REVEREND JASON BRACKIN, HIS WIFE KENDRA, SON TITUS, & DAUGHTER MIRIAM!

SERVICES!
Sunday School: Sundays at 10am!
Worship Services Sundays at 11am!
With many special processes in place to ensure our safety in congregating and following all the suggested guidelines!
During times of inclement weather, call the church office (865-376-6906) for a recorded
announcement on cancellations.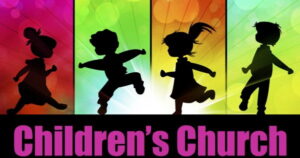 Children's Church!
3-6 year-olds will go to Children's Church after the choir is dismissed during our Sunday Morning morning services!
Wednesday Evening Services!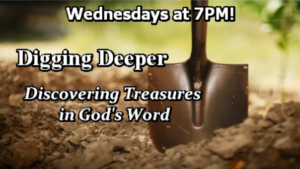 WEDNESDAY NIGHT for adults: PRAISE, PRAYER TIME, and a BIBLE STUDY at 7pm!
And for teens 6th through 12th grade, we have IGNITE! Join the Zachers (Adam & Ashley) SUNDAYS at 10am & WEDNESDAYS AT 6pm!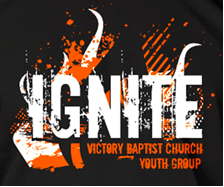 SOMETHING FOR THE WHOLE FAMILY ON WEDNESDAYS AT 6pm and 7pm!
Pastor's Points
OUR DECLARATION OF DEPENDENCE
Some trust in chariots, and some in horses: but we will remember the name of the LORD our God. – Psalms 20:7
247 years ago today the 13 American colonies signed "The Declaration of Independence" and our country was born.
It has been said that the thing American's cherish the most is their independence. Teenagers long for their independence. Senior citizens hope to maintain their independence. There are churches that boast of being "independent churches."
While all this talk of independence sounds appealing, it can also be a determinant in the spiritual realm.
The only Being who is truly "independent" is God. His name is "I AM," meaning He is self-existent. He depends on no one. Every other creature is dependent on God, whether they recognize it or not (Dt. 8:18; Job 35:7; Lam. 3:22; John 3:27; 1 Cor. 4:7; James 1:17).
In and of myself, I am nothing (Isa. 40:17, 23; Dan. 4:35). Jesus said, "I am the vine, ye are the branches: He that abideth in me, and I in him, the same bringeth forth much fruit: for without me ye can do nothing" (John 15:5).
In fact, the essence of sin is acting independently of God (Isa. 53:6).
A.W. Tozer explains in his classic work, The Knowledge of the Holy – "Sin has many manifestations but its essence is one. A moral being, created to worship before the throne of God, sits on the throne of his own selfhood and from that elevated position declares, "I AM." That is sin its concentrated essence."
King Asa was a man who recognized his utter dependence on the Lord when confronted with an enemy army twice the size as his army. He prayed, "Help us, O Lord our God, for we REST on thee, and in thy name we go against this multitude" (2 Chron. 14:11). Because Asa depended on God, he defeated the Ethiopian army. For 25 years Judah enjoyed peace under Asa's reign. But then Asa failed to depend wholly on the Lord and began to depend on Syria for help. The prophet Hanani rebuked Asa, "Because thou hast relied on the king of Syria, and not relied on the Lord the God… Herein thou hast done foolishly: therefore from henceforth thou shalt have wars" (2 Chron. 16:7, 9). In the latter years of his reign, Asa still failed to depend on God. He "was diseased in his feet, until his disease was exceeding great: yet in his disease he sought not to the Lord, but to the physicians" (2 Chron. 16:12).
Such is the sad results of depending on the arm of flesh instead of relying on arm of the Lord.
Hear what the Bible says:
Psalms 118:8 – It is better to trust in the LORD than to put confidence in man.
Proverbs 3:5 – Trust in the LORD with all thine heart; and lean not unto thine own understanding.
Far from being self-reliant, we are totally and eternally dependent on the Lord who died to set us free.
May we every day make our "declaration of DEPENDENCE!
– Pastor Jason Brackin
Online Giving
A new and convenient way to send your Tithes, Offerings, and Gifts to support God's church and our Ministries for Him!
And remember you can still give in the offering boxes at the exits from the auditorium, or via U.S. Mail (P.O. Box 551, Kingston, TN 37763), or drop your tithes and offerings by the office (call first).
We have 23 missionary couples and two singles in far-reaching places from
Arizona to China and places in between.
They are helping us fulfill our God-given mandate to take the gospel to every nation, and we are helping them do the ministry in which God has called them.
This is only possible because of your faithfulness in giving.
Only eternity will reveal the far-reaching impact of our gifts to missions.
Weekly Worship
When and where:
SUNDAY SCHOOL at 10AM each Sunday, with assembly in the Main Auditorium and then dismissal to classes;
SUNDAY AM SERVICE

at 11AM each Sunday in the Main Auditorium

!
WEDNESDAY NIGHT WORSHIP at 7PM in the Main Auditorium;
And When School is in Session:
AWANA at 6PM in the Fellowship Hall for children and young people up to High School age; and
IGNITE! each Wednesday at 6PM in the youth area in the lower level of the Church Office (Entrance in the back) for young people 8th grade and up!
With the Advice of Federal, State, and Local Health Authorities, on how to congregate safely, our on-site Worship Services have resumed with great care taken to protect the Health and Safety of our Congregation.
However, if there is any reason for those who wish to attend to continue to delay, due to serious existing health concerns, or on your physician's advice, or simply because you are uncertain about contact at present, you can continue to view the Sunday AM services here, or on Facebook, or YouTube!
As soon as you feel you can congregate safely again, please join us for services!
"Live with J.O.Y. in your heart: Jesus, Others, and finally, Yourself."
We believe in one Lord, Jesus Christ, the only Son of God, eternally begotten of the Father, God from God, Light from Light, true God from true God, begotten, not made, of one Being with the Father.
Want To Become a Member?
We invite anyone and everyone to attend our Sunday Services
Sunday 11:00am