Welcome!
We believe in one God, the Father, the Almighty, Maker of heaven and earth!
Victory Baptist Church is a place where you will encounter spiritual truths and wrestle with questions in a safe and welcoming community. Come join in what is happening at Victory Baptist!
CLICK HERE AT 11AM ON SUNDAYS AND 7:15PM ON WEDNESDAYS TO WATCH OUR LIVE SERVICE STREAMING ON YOUTUBE!
"I was glad when they said unto me, Let us go into the house of the Lord." – Psalm 122:1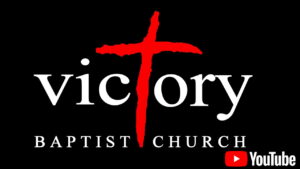 Wednesday, May 18th 6:00 p.m. in the church
meeting house auditorium:
End-of-the year
awards in recognition of their hard
work and dedication!
Special music, Bar-
B-Q and hot dogs!
We will also have
VBS early registration this night.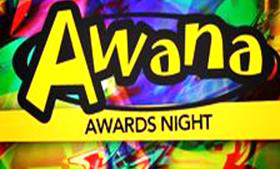 VACATION BIBLE SCHOOL IS COMING!! JULY 17th THROUGH THE 22nd!
SERVICES!
Sunday School: Sundays at 10am!
Worship Services Sundays at 11am!
With many special processes in place to ensure our safety in congregating and following all the suggested guidelines!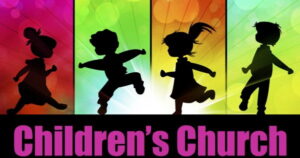 Children's Church!
3-6 year-olds will go to Children's Church after the choir is dismissed during our Sunday Morning morning services!
Wednesday Evening Services!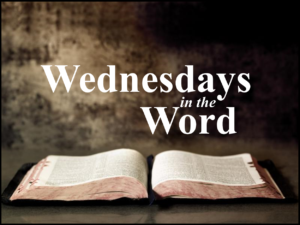 WEDNESDAY NIGHT for adults: PRAISE, PRAYER TIME, and a BIBLE STUDY!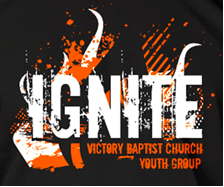 IGNITE exists to help 7-12 graders know and embrace truth in a culture full of confusion and lies. Each week, teens come together on Wednesday evening to enrich their faith, deepen friendships, and create lasting memories. Adam & Ashley Zacher are committed to helping them navigate the teen years with Biblical courage and wisdom.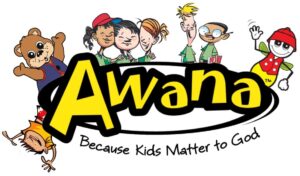 AWANA is for children 3yrs to 8th Grade, Wednesdays at 6PM with food, teaching, singing, and learning about God for children!
SOMETHING FOR THE WHOLE FAMILY ON WEDNESDAYS AT 6pm for kids and teens and 7pm for adults!
Not an AWANA Member?
Click here to see more information!
Pastor's Points
"THREE PEOPLE YOU NEED IN YOUR LIFE"

Every person should seek to have three individuals in their life: a Paul, a Barnabas, and a Timothy.

A Paul is an older person who is willing to mentor you – to build into your life. Not necessarily someone who is smarter or more gifted than you, but somebody who's been down the road. Somebody willing to share their strengths and weaknesses – everything they have learned in the "game of life." Somebody whose faith you'll want to imitate.

A Barnabas is a close friend, somebody who loves you, prays for you, and encourages you. Somebody to whom you can be accountable. Somebody who's willing to keep you honest when you are going the wrong way.

A Timothy is a younger person into whose life you are building, affirming, teaching – a protégé. Paul had his Timothy; Moses his Joshua; Elijah his Elisha. You want to reproduce yourself in another who will take your place when you are gone.
Do you have these three people in your life?
– Reverend Jason Brackin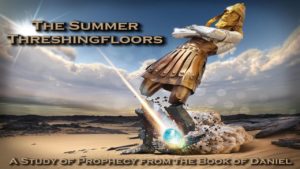 Brother Max Cronan presents "The Summer Threshingfloors – A Study of Prophecy in the Book of Daniel."
Online Giving
A new and convenient way to send your Tithes, Offerings, and Gifts to support God's church and our Ministries for Him!
And remember you can still give in the offering boxes at the exits from the auditorium, or via U.S. Mail (P.O. Box 551, Kingston, TN 37763), or drop your tithes and offerings by the office (call first).
We have 23 missionary couples and two singles in far-reaching places from
Arizona to China and places in between.
They are helping us fulfill our God-given mandate to take the gospel to every nation, and we are helping them do the ministry in which God has called them.
This is only possible because of your faithfulness in giving.
Only eternity will reveal the far-reaching impact of our gifts to missions.
Weekly Worship
When and where:
SUNDAY SCHOOL at 10AM each Sunday, with assembly in the Main Auditorium and then dismissal to classes;
SUNDAY AM SERVICE

at 11AM each Sunday in the Main Auditorium

!
WEDNESDAY NIGHT ALIVE! at 7PM in the Main Auditorium;
AWANA at 6PM in the Fellowship Hall for children and young people up to High School age;
IGNITE! each Wednesday at 6PM in the youth area in the lower level of the Church Office (Entrance in the back) for young people 8th grade and up!
With the Advice of Federal, State, and Local Health Authorities, on how to congregate safely, our on-site Worship Services have resumed with great care taken to protect the Health and Safety of our Congregation.
However, if there is any reason for those who wish to attend to continue to delay, due to serious existing health concerns, or on your physician's advice, or simply because you are uncertain about contact at present, you can continue to view the Sunday AM services here, or on Facebook, or YouTube!
As soon as you feel you can congregate safely again, please join us for services!
Searching for a Pastor!
Sadly, Our Pastor of the last decade, Reverend Danny Thomas has had to retire due to health concerns.
Due to this unfortunate situation, Victory will be hosting several visiting preachers as we seek to follow God's will in finding and choosing a new Pastor.
We have a capable and diligent Pastor Search Committee who will be coordinating the process.
Please be in prayer as we wait on God's will in finding our new Pastor!
James 5:16 "…The effectual fervent prayer of a righteous man availeth much."

In the meantime, Reverend Jason Brackin will serve as our Interim Pastor while

we

search for the Shepherd God has for us.
"Live with J.O.Y. in your heart: Jesus, Others, and finally, Yourself."
We believe in one Lord, Jesus Christ, the only Son of God, eternally begotten of the Father, God from God, Light from Light, true God from true God, begotten, not made, of one Being with the Father.
Want To Become a Member?
We invite anyone and everyone to attend our Sunday Services
Sunday 11:00am